Convinced that the rules are created together, P (A) T works to build sustainable, healthy and safeTY mobility. To do this we participate in awareness talks (to convicts, offenders, workers, drivers, etc.).
Here you can find more information about the courses of point recovery in which P(A)T participates
We also organize and participate in technical conferences to raise awareness among professionals about the consequences of road crashes or about how to delivery bad news and we carry out different activities with young people and children, among other activities.
Cursos de recuperación de puntos
P(A)T-AP(A)T ha firmado un convenio con el FAC/CNAE, según el cual afectados por accidentes de tráfico participan dando su testimonio personal en los cursos de recuperación de puntos.  Las personas que hayan sufrido un accidente o que hayan perdido a un ser querido en accidente de tráfico ayudan, mediante su relato, a sensibilizar y a concienciar a los infractores, ayudando así a su reeducación y a evitar otros accidentes.
Mas información en: www.recuperapunts.cat
LOS CURSOS SE IMPARTEN EN
BARCELONA
Barcelona, Badalona, Cornellà de Llobregat, El Masnou, Granollers, Igualada, L'Hospitalet de Llobregat, Manresa, Martorell, Mataró, Mollet del Vallès, Rubi, Sabadell, Terrassa, Vic, Viladecans, Vilafranca del Penedès, Vilanova i la Geltrú.
GIRONA
Girona, Olot, Ripoll.
LLEIDA
Cervera, La Pobla de Segur, La Seu d'Urgell, Lleida, Vielha.
TARRAGONA
El Vendrell, Reus, Tarragona, Tortosa. Si eres afectado de accidente de tráfico y quieres participar en los cursos de recuperación de puntos, ponte en contacto con nosotros.
93 452 74 83 (Yolanda) | pat-apat@pat-apat.org
Here you can see some of the topics that we have discussed in the Mediterranean Road Safety Conferences – Jornadas Mediterráneas de Seguridad Vial. You can also say that from 2012 you will find the info in NEWS
We carry out different activities with young people and children, like the CANVI DE MARXA, the ROAD SHOW, different awareness campaigns on the incompatibility of alcohol and drugs and driving (European Night without Accidents – Drive 0'0 or "today I drive" – ​​" What happens when you go too far on a spree? ", etc.).
Since 1968, committed to road safety
P(A)T is attached to the initiative
30 km/h through a few inhabited streets!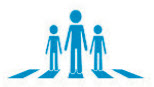 Association declared of h3> Public Utility

Check updated road information