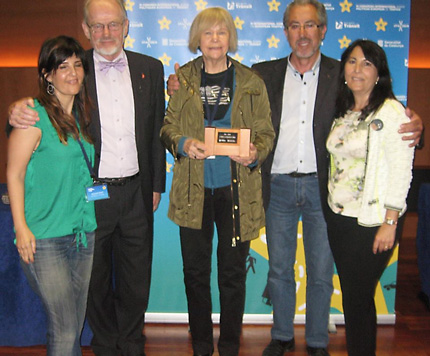 P(A)T scores I Road Safety Award at the Sixth International Congress of European Traffic Policy
On 15 and 16 May, the Catalan Traffic Service (SCT) organized the VI International Conference on European Traffic Policies, the focus was placed on the strategic road safety plans currently being put into practice across Europe.
At the end of the symposium it was delivered the I the Road Safety Award to different organizations and individuals engaged in the world of Road Safety. Ole Thorson, president of PA)T received the award at the hands of the Cancellor of Interior in the Catalan Goverment, Ramón Espadaler.

This recognition motivates us to remain committed to the task of avoiding more people to join the long list of families affected by accidents.
Thank you very much to all the P(A)T-AP(A)T team that has contributed to this award. This is a task for all that we will continue until we achieve our goal "Zero victims into mobility".